Solidarity with Sudha Bharadwaj on her 3rd Birthday in Jail – Statements & Calls
Solidarity with Sudha Bharadwaj on her 3rd Birthday in Jail – Statements & Calls
Video: Stand with Sudha Bharadwaj on her 3rd Birthday in Jail
31/10/2020
Video statement by Prashand Bhushan

Tomorrow Sudha Bharadwaj is spending her 3rd Birthday in Jail on an absurd charges under UAPA. An alumnus of IIT Kanpur, a Professor of NLS, she gave up her US citizenship to work for tribals in Chhattisgarh. We hope she will soon be out to resume her exemplary work there.
Watch video statement (1:42min) here
---
Call: Stand with Sudha Bharadwaj on her 3rd Birthday in Jail
31/10/2020
By Sudha's Friends and Family support group
You might be already aware of the infamous Bhima-Koregaon conspiracy case. One of the (now sixteen) activists arrested in the case is Sudha Bharadwaj, a lawyer and trade unionist from Chhattisgarh. On Sunday, 1st November, she will be spending her third birthday in jail, as we, Sudha's Friends and Family support group, watch in distress.
We stand in solidarity with her.
We were hoping that you could join us in sending her a birthday message – perhaps a short one-minute video on a social media account (Twitter/Facebook/Instagram), perhaps also in other ways you deem fit.
#HappyBirthdaySudha
#FreeBhimaKoregaon16
#FreeSudhaBharadwaj
Just in case you need it, here is a brief bio on her below.
Best regards
On behalf of Sudha's Friends and Family support group
Brief Bio of Sudha Bharadwaj
Sudha was born in 1961 in the USA to economist parents (her mother founded Centre for Economics Studies and Planning at Jawaharlal Nehru University, her father is also an economist and an academic). She completed integrated MSc (Math) at IIT Kanpur in 1979, and was socially active in various groups on the campus. But – in her own words – her "coming of age" was in 1984 – the year of the Bhopal gas tragedy and the antiSikh riots. After finishing the program at IITK in 1984, she taught at DPS for a couple of years in Delhi where she got exposed to the migrant workers' struggles during the 1982 Asiad Games.
But by 1986 she decided to relocate to Chhattisgarh, attracted by the inspiring collective of mine workers in Dalli-Rajhara – Chhattisgarh Mukti Morcha – which had attracted youth like her from wide across. It was then led by Shaheed Shankar Guha Niyogi who was assassinated a few years after she had joined. Over the years, Sudha took a leading role in the union, and spent decades in the industrial belt of Bilaspur-Durg-Bhilai. She also earned her lawyers credentials along the way, developing a parallel and consequential legal practice.
At the time of her arrest on 28.08.2018, she was teaching at the National Law University in Delhi, was a recognised authority on Labour Law and Constitution Law, and was the National Secretary of the PUCL.
---
Sudha Bharadwaj to spend birthday behind bars, third year in a row!
31/10/2020
Sabrang / by Sabrangindia
While no birthday in jail can ever be 'happy', here's how you honour the human rights defender on her special day.
Trade Unionist and lawyer Sudha Bharadwaj was among the five activists and human rights defenders rounded up by a vindictive regime in August 2018, as a part of a crackdown on dissenting voices. She was picked up in a second wave of arrests due to her alleged "maoist links" that somehow, according to the police, meant that she was a part of the Bhima Koregaon conspiracy!
It is noteworthy that Bharadwaj was neither an organiser of nor present in Pune during the Elgaar Parishad! If it sounds preposterous, it is because it is indeed utterly ludicrous!
On November 1, Bharadwaj will be spending her birthday behind bars for the third straight year. Here's what you can do to make it 'happy-ish'.
Read more
Video: Sudha Bharadwaj celebrates another birthday in jail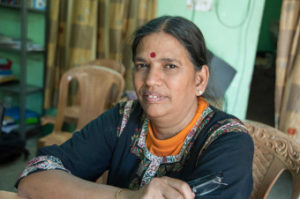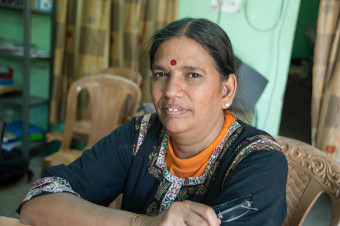 On the occasion of, lawyer, activist and trade unionist, Sudha Bharadwaj's birthday, watch this sabrangindia video where journalist and activist Teesta Setalvad talks about her work, the undemocratic nature of her arrest and the conditions of women activists in general, nationwide and globally.
Watch video (3:54min) here