Judicial probe plea on Stan Swamy arrest anniversary / Stan Swamy a Symbol for Justice & Hope
Judicial probe plea on Stan Swamy arrest anniversary / Stan Swamy a Symbol for Justice & Hope
Judicial probe plea on Stan Swamy arrest anniversary
09/10/2021
The Telegraph / by Animesh Bisoee
Over 150 rights activists staged a dharna for over two hours at the Raj Bhavan in Ranchi.
Protests and programmes were organised in Jharkhand, Kerala and Karnataka on Friday to mark the first anniversary of the arrest of octogenarian Jesuit priest and rights defender Father Stan Swamy who passed away in July this year in judicial custody.
Read more
---
Dharna demands punishment of the perpetrators of Stan Swamy's murder

By Jharkhand Janadhikar Mahasabha (Oct 8)
Oct 8, 2021. Dharna in front of Raj Bhavan in Ranchi
Various mass organizations and left parties demanding:
Punishment of the perpetrators of Stan's murder!
Release all political prisoners!
Repeal UAPA!
---
Stan Swamy a Symbol for Justice & Hope
08/10/2021
By Jamsehdpur Jesuits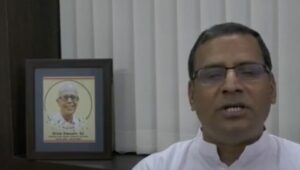 en | 3:15min | 2021
Fr. Jerry Cutinha, S.J, the Provincial of Jamshedpur Jesuits comes forward in recalling the footsteps of Stan Swamy as a symbol for Justice & Hope.
Watch video
---

by Teesta Setalvad (Oct 8):
LEST WE FORGET: A Day of Crime a Precious Life Lost! this day last yr, the Modi govt arrested Fr #StanSwamy via #UAPA. Never questioned in custody. Died in July, denied bail.
---
Testimony of Stan Swamy two days before his arrest
Oct 2020
Jharkhand Janadhikar Mahasabha / by Stan Swamy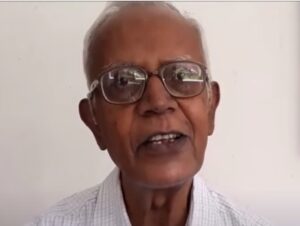 en | 7:48min | 2020
Watch video
---
Also read:
Why An Aged Defender Of The Deprived Faces Terror Charges (article 14, Nov 2020)