Probe panel summons police officers Param Bir Singh, Rashmi Shukla as witnesses
Probe panel summons police officers Param Bir Singh, Rashmi Shukla as witnesses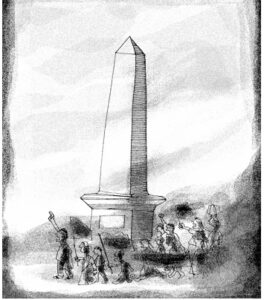 Probe panel summons police officers Param Bir Singh, Rashmi Shukla as witnesses
22/10/2021
Scroll.in / by Scroll Staff
Singh was additional director general (law and order) of the Maharashtra Police at the time of the violence, and Shukla was the Pune Police chief.
A judicial commission investigating the Bhima Koregaon case on Friday summoned former chiefs of the Mumbai and Pune Police, Param Bir Singh and Rashmi Shukla, to appear as witnesses in the matter, Live Law reported.
Read more
---
Koregaon Bhima: Commission summons DCP (Crime) for police station records
22/10/2021
The Indian Express / by Chandan Haygunde
A two-member commission headed by retired judge justice J N Patel is probing into the causes of violence in Koregaon Bhima area on January 1, 2018, in which one person had died and several others were left injured.
Koregaon Bhima Commission of Inquiry on Thursday issued summons to the deputy commissioner of police (crime) of the Pune city police asking for various records from Vishrambag police station between November 2017 and February 2018.
Read more
---
Will Bhima Koregaon Commission wind up on December 31?
21/10/2021
Rediff.com / by Jyoti Punwani
'Not giving the Commission space in Mumbai is an insult to Maharashtra's Dalits who are waiting for the inquiry report.' Jyoti Punwani reports.
Will the Bhima Koregaon Commission wind up by December, when the current extension granted to it expires?
That was suggested at Wednesday's hearing by retired Justice J N Patel, who heads the two-member judicial inquiry into the violence that shook Maharashtra on January 1, 2018.
Read more
---
Bhima Koregaon: Outcome of a 'Larger Conspiracy'?
05/10/2021
Rediff.com / by Jyoti Punwani
Testimony presented before the Bhima Korgaon Commission over the last two months reveals the background to the violence that broke out on January 1, 2018.
As the Bhima Koregaon accused continue to struggle for bail, important information about the violence that they are accused of instigating is emerging before the judicial commission that's investigating the violence.
Read more
---
Also read: Witness Before Probe Panel Accuses Sambhaji Bhide & Milind Ekbote Of Instigating Bhima Koregaon Riots (Live Law / Sep 2021)