21 European MPs Express Concern at Treatment of Rights Activists / Solidarity at International Women's Day
21 European MPs Express Concern at Treatment of Rights Activists / Solidarity at International Women's Day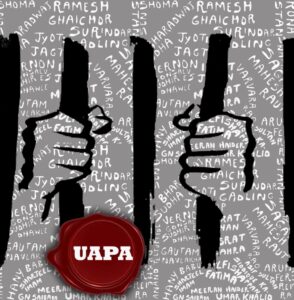 21 European MPs Write to Modi Expressing Concern at Treatment of Rights Activists
08/03/2022
The Wire / by The Wire Staff
The MEPs highlighted three particular cases: the arrest of 16 activists in the Elgar Parishad case, the arrest of 13 activists in connection with the protests against the CAA and the detention of Kashmiri activist Khurram Parvez.
Read more
---
by FLD Brussels (March 8)
Members of @Europarl_EN sent a letter to high level authorities in #India raising the alarm over the dramatic escalation in arrests of HRDs under the #UAPA, incl the #BhimaKoregaon case, CAA protesters & #KhurramParvez, which they condemn in the strongest terms.
Read full letter & signatories at the website of MP Alviina Alametsä
Read full letter
click to enlarge
---
Rally at International Women's Day, Berlin (Germany)
08/03/2022
By India Justice Project
On #InternationalWomensDay we remember especially the #womenpoliticalprisoners incarcerated by the Indian govt. In speaking out against their imprisonment, we speak out, too, for the multitudes of people whose struggles they have taken on and carry forward.
Banner: Free all political prisoners in India