Interview: Sudha Bharadwaj on the Climate, Trade Unions and a Just Transition
Interview: Sudha Bharadwaj on the Climate, Trade Unions and a Just Transition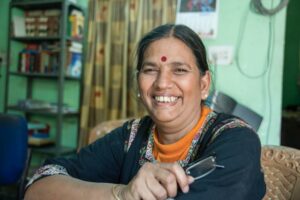 The Wire Science / by Nagraj Adve
Nagraj Adve spoke with trade unionist and lawyer Sudha Bharadwaj for The Wire Science.
While in Yerawada jail, you began to translate Naomi Klein's book on global warming, This Changes Everything, into Hindi. What made you do it? And what were the challenges, in terms of doing it while in jail and in the translation?
I had always been concerned about ecological devastation in Chhattisgarh due to the limestone quarries and cement plants, vast coal mines, power plants and their ash dykes, sponge iron plants spewing black dust, and the rivers running red with iron ore – things that, as a trade unionist and later as a lawyer representing landowners fighting land acquisition, I had observed at close quarters. But I was always caught up with the battles of the present moment – the notices, the court cases, the jobs, the environmental hearings.
Read more
---

by Naomi Klein (Jul 29, 2022)
Little in my writing life has moved me as much as trade unionist Sudha Bharadwaj's account of translating "This Changes Everything" into Hindi when she was in jail under horrific conditions as a prisoner of conscience.