#India@75: Song by Sagar Gorke, sung by Surendra Galding / PEN America …
#India@75: Song by Sagar Gorke, sung by Surendra Galding / PEN America …
1:30min | 2022
by Panther Ajay
Lyrics by Shahir Sagar Gorkhe, sung by Adv Surendra Gadling
Watch video
---
---
PEN AMERICA, WITH 102 INTERNATIONAL WRITERS AND ARTISTS, CALLS FOR INDIA TO UPHOLD THE FREEDOM TO WRITE AHEAD OF 75TH INDEPENDENCE DAY CELEBRATION
15/08/2022
Pen.org / by PEN America
Raises Ongoing Concerns About Fraying of Free Expression and Jailing and Silencing of Writers
(NEW YORK)—As India marks 75 years of independence today, 102 notable U.S. and international writers and creative artists, including Marina Abramovic, Paul Auster, J.M. Coetzee, Jennifer Egan, Jonathan Franzen, Azar Nafisi, and Orhan Pamuk, joined PEN America and PEN International in signing a letter to Indian President Droupadi Murmu, raising concern over the deterioration of free expression and calling for the release of imprisoned writers and dissident and critical voices…
Seven of the eight writers in prison in India during 2021 have been detained in connection with the ongoing Elgar Parishad case, concerning a deadly inter-caste altercation in the village of Bhima Koregaon in 2018. In response, state- and national-level authorities detained a broad swathe of leftist writers and intellectuals, accusing them of inciting the violence and of links to banned groups.
Read full statement
INDIA AT 75 | CONTRIBUTORS S – Z
15/08/2022
PEN America / by Siddhartha Deb
…
Siddhartha Deb
I am not allowed to say the name of the person who told me, years ago: "India is not a nation. It is a prisonhouse of all possible nations." Now this person is incarcerated, but I can't describe the specifics of their suffering…
I can say the name of Stan Swamy, incarcerated and, eventually, killed by the Indian state on July 5, 2021. I can say his name because his life, if not his memory, is beyond the reach of the prisonhouse. Father Stan, dead at 84 because those running India are terrified of a Jesuit priest whose life was dedicated to working with indigenous people brutalized by Hindutva, the state, and the market.
Read more
---

by Priyanka (Aug 15):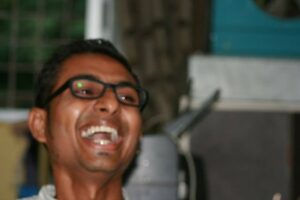 Our friend Mahesh is spending his 5th Independence Day in the prison with all the other activists in the Elgar Parishad case. They await their freedom. Please spare a thought for each one of them.
---
Ideas Behind Bars Podcast
– upcoming –
by InSAF India (Aug 15):
---
…
---
Also watch:
Video: The Prison Song of Surendra Gadling
hindi | 11min | 2021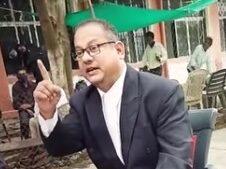 The Wire / lyrics by Ramesh Gaichor
51- year-old Gadling, a well-known criminal lawyer in Nagpur, was once a cultural activist, who sang songs of political resistance. The 11- minutes- long rendition tells you what it means to be incarcerated in Indian prisons. From food, water, to medical care, everything is a struggle, Gadling narrates. The song was recorded by one of Gadling's colleagues and was made available to The Wire after obtaining his consent.