A Govt of India move to 'force' journos to join cacophony of state propaganda: CASR
A Govt of India move to 'force' journos to join cacophony of state propaganda: CASR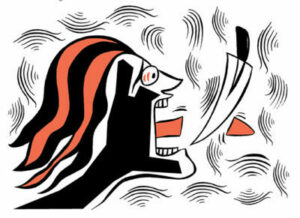 'Disproportionate and Politically Motivated': Diasporic Outfits Condemn Police Raids on 'The Wire'
05/11/2022
The Wire / by The Wire Staff
As many as 21 Indian diasporic organisations from across the globe saw the raids on 'The Wire' as part of an "ongoing deterioration of journalistic and press freedoms in India".
We Stand with The Wire 
We are writing as diasporic Indian organizations and allies to express our solidarity with The Wire. We strongly condemn the witch hunt to which they are being subjected by the state.
… Egregiously, the phones and laptops of the four Wire editors, the accountant, and the business officer were seized without being sealed and without provision of the hashtag value by the authorities for the seized devices at the time of the seizures. The hash value is the single most important forensic evidence that captures the total state of the electronic devices at the time of seizure. It allows for forensic experts to determine whether any tampering of the device took place after seizure. In short, the hashtag ensures the integrity of the stored data. Given the emerging evidence around electronic surveillance and the reports of planted and 'fabricated' evidence used to implicate political prisoners such as the Bhima Koregaon 16, we are highly concerned about any claims by authorities based on the data on the above devices.
Read full statement
---
A Govt of India move to 'force' journos to join cacophony of state propaganda: CASR
05/11/2022
Counterview / by CASR
The Campaign Against State Repression (CASR) condemns the raids carried out by Delhi Police at mid night on the house of the various editors of The Wire and its office based in Delhi, on the complaint of BJP Spokesperson Amit Malviya pertaining to series of articles about Amit Malviya enjoying special censorship on the contents being published on social media company named 'Meta'.
… Be it in the arrest of academics, activists, lawyers, journalists and poets in the Elgaar Parishad-Bhima Koregaon case or the incarceration of journalist Rupesh Kumar Singh, Siddiqui Kappan, Fahad Shah of 'Kasmir Walla', Asif Sultan and now several more, it is evident that the State is becoming more and more intolerant of any critical voice or dissent. At such times, it is imperative that democratic and progressive voices speak out, else risk being silenced forever.
Read full statement